Are you a friend of your ex and have a new partner? Do you fear that it might affect your relationship? Being friends with an ex may be easy, or not.
"Can I be friends with my ex?" Maybe it's the million dollar question, but as you can imagine it does not have an easy answer. Just as each relationship is a world, each former relationship also, and depends a lot on the wishes, interests, and needs of both the former partner and the new partner. Do you want to know if you can be friends with your ex?
Although some studies claim that being friends with your ex may indicate psychological problems, the truth is that it is a common and quite real issue in many former couples. When one of them or both decide to break the relationship, sometimes they pose, are we still friends? Sometimes they continue a sincere friendship, sometimes they may have certain hidden interests behind them or even, it is more than usual to become "friends with benefits".
Whatever the type of friendship established by the ex, the truth is that if they do not establish clear limits the experiment can end badly, especially when a new partner appears who may not always be willing to understand the nature of this relationship. Therefore, the ideal before venturing to be friends with your ex is to define certain limits with one that will help the process, if desired, be less traumatic and liberating for future couples.
Be honest with yourself
Think about why you want to continue being friends with your ex? Are there still feelings of love towards that person? Do you want to unconsciously keep it close to you? Or maybe you need to continue feeling wanted? There may be thousands of different questions and answers to them, but it is important that you do them, so as not to take your own psyche to a situation that will affect you emotionally, as well as your ex or your new partner.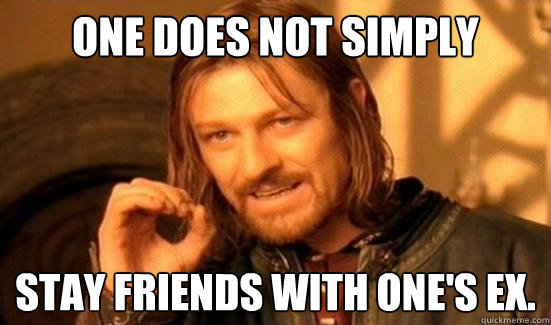 Do not take shortcuts
Before beginning a new relationship it is advisable that you overcome your ex. Perhaps for some people, it is obvious, but the famous belief that "a nail is removed with another nail" is actually a shortcut that does not always go so well. In fact, the ideal is that before starting a new relationship with another person you have given yourself the time to overcome your ex. Cry your loss, hate it for a few weeks or reflect on your mistakes with healthy exercises for your emotional state. In this way, whether you are still friends with your ex or not, you will be fully prepared to welcome love in a new relationship and the presence of the ex will not be so traumatic for your new partner. If you do not get it, the Squealing technique can help you forget your ex.
Keep the perspective
After a time of separation, it is very common to forget the reasons why it did not work and create an image about the ex, which ends up having an impact on the new couple. Forget to compare your ex with your current partner, neither for good nor for bad. That will only influence the shadow of your ex in your new relationship and will not allow you to accept your new partner completely.
Do not include it in your new love life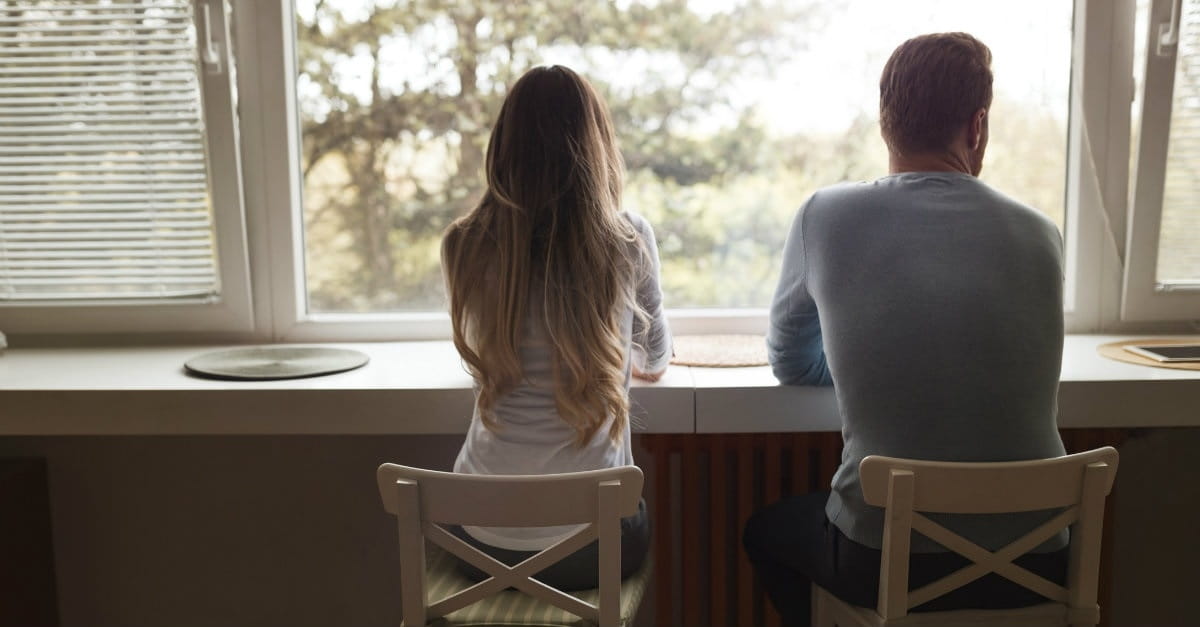 It's one thing for your ex to be your friend and quite another to talk about him constantly with your new partner. It is fine if you present it to him because he is your friend, but if you feel a brutal need to talk about your ex with your new partner, ask yourself, why do I want to talk about my ex? It may be because you miss him or maybe because you unconsciously want your new partner to be jealous of your ex. If so, we advise you to stop and again ask yourself why you have these desires (they do not always have to take you to still love him, maybe you have problems of self-esteem, jealousy or emotional dependence).
Set the limits with your ex
Maintaining the limits on the nature of your relationship is fundamental to the emotional health of both. In fact, if you still have a relationship with benefits it is not advisable to consider a new relationship with another person. It will not work, because sex means you have not cut off the emotional ties with your ex yet. In addition, it is important that you have clear these limits so as not to make your new partner suffer. Make sure that your new partner understands the capacity of relationship that you have with your ex and tries not to get defensive in the moments of doubts of your partner. Understanding will be the best way to deal with them.
As you see, it's not about whether or not you can be friends with your ex. Each situation and each relationship is a world, but if you want to maintain a relationship of friendship with your ex the important thing is that you learn to establish limits that will benefit you both.