"Multifunction trolleys allow both daily activity and sports with babies"
Exercise is always necessary. During pregnancy and after giving birth, too. In addition to the benefits you already know, physical activity helps a better postpartum recovery. You may have gained a bit of weight during pregnancy and you may want to return to some of your routines and hobbies, as well as improve your physical health and lose weight after delivery.
But with a baby at home, everything changes. Maybe you have lost the habit or do not feel strong enough to play sports. You also do not have much free time, which makes it very difficult to return to physical activity. But are you going to leave it? Remember how healthy exercise is and how good you feel after practicing it.
Luckily, there are alternatives to play sports with your baby. Whether you are a mother or a father, there are technical solutions that facilitate the transition to a new sporting life. It will not be as intense as before, but it will allow you to recover or maintain muscle tone, physical endurance, flexibility and cardiovascular health, as well as lose some weight.
The key is to introduce the baby in your sports and leisure routines as a family. For your children to see you exercise will be beneficial for their personal development and for them to come into contact with sports from a young age. But it is not so much that the baby shares your activity (obviously, it is limited) as that you find ways to exercise with him.
How can we do activities with babies outside the home? Planning and tools. THULE has a lot to contribute here. After the first sports sessions with your baby, you will have adapted perfectly.
Swimming
Your children can enjoy the pool long before they start taking swimming lessons with an instructor. After five or six months you can practice mating, an exercise in which the baby participates as much or more than his parents. It will not be of great intensity for you because you will be controlling and holding the baby, but you will not stop moving and burn calories. Swimming is a good toning exercise without impact.
Walking and hiking
Nothing like going out and enjoying the sky and the fresh air to revitalize the body and lighten the mind. Do not miss the opportunity to continue hiking, if you already practiced it, or start with it now that you have a baby. It is a good way to introduce children to nature, an environment full of sensory stimuli, learning, and awareness.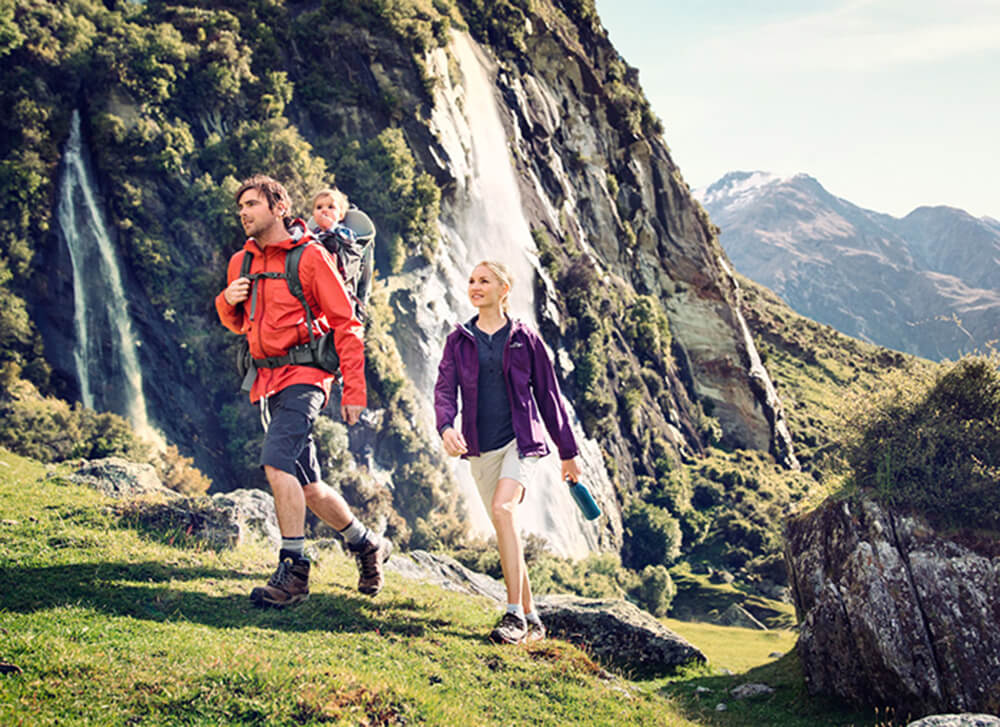 You already know the basic equipment to walk around the city. To go hiking with the baby you will need a kit better prepared than that. A good solution is the Thule backpack, which will allow you to carry it on your back well protected and safe, at the same time that your comfort is guaranteed. You can make good walks with your baby in tow.
Run
If your passion is running, having a baby should not prevent you from practicing it. If in your city there are areas to run, tracks and trails, surely it will seem a good idea to take it with you. Especially if it is with a multifunctional trolley adapted to the movement, speed, and the race.
You can run pushing this type of cars in which babies are comfortable and well protected. The multifunction trolleys allow the baby to enjoy a fast ride without a major problem, and you to exercise without giving up the care of your children. Undoubtedly, they are a good investment to allow normal daily activity at the same time as family leisure and sports activities. Thule offers a wide variety of models adapted to your needs and your pocket
Surely you will not get the same speeds as when you ran alone, but it is not about breaking any record, it is about not abandoning the practice of sport. What you do not gain in speed you will do in resistance, without a doubt.
Cycling
Bicycle enthusiasts know that it is a truly addictive sport, and many regret having to abandon it to be parents. But there is no need to put it aside. A baby chair will allow you to practice cycling without losing sight of the little one. These chairs are comfortable and safe, with safety belts specially designed for the baby (Check out the new Yepp models). In the same way that you can go running with your children, you can also bet on a multifunctional cart that can be anchored to your bike as if it were a trailer. Comfort and safety for him, and tranquility and exercise for you.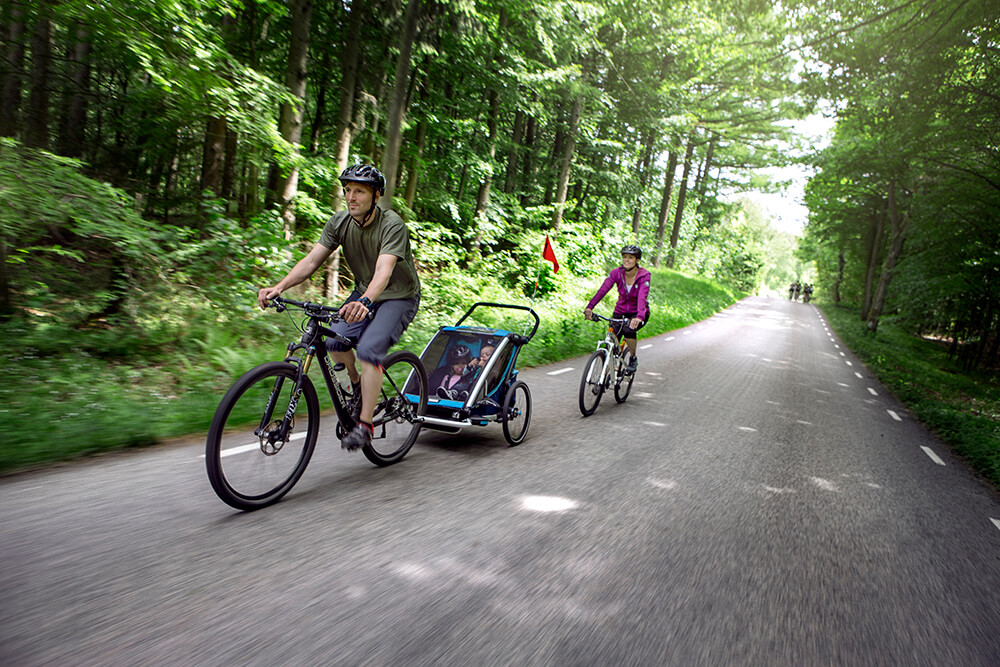 The bicycle allows you to exercise with your baby as part of your daily routine. It is a means of transport with which you can burn calories going to work, to the nursery or to the purchase. Undoubtedly, using the bicycle is a good option to incorporate physical activity into your life beyond the express sports practice.
You see there are options to stay in shape without giving up your baby. It is good for your physical and mental health, and a great learning for your children. Go out of home?
Please follow and like us: